Traditions and Culture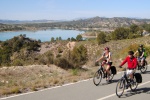 From the milenary orchards of Murcia until the Holy City of Caravaca de la Cruz, cycling by the last moorish redoubt of SE Spain.
Type of Route:
Selfguided
Thematic:
Family, Food and Wine, Nature, Traditions and Culture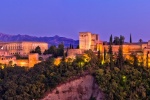 Murcia to Granada by the Ibn Al-Jatib route and by the Granada Geopark. 7 days route.
Type of Route:
Selfguided
Difficulty:
Moderate to Challenging
Thematic:
Food and Wine, Nature, Traditions and Culture